Optic2 Pro Optical Camera Detector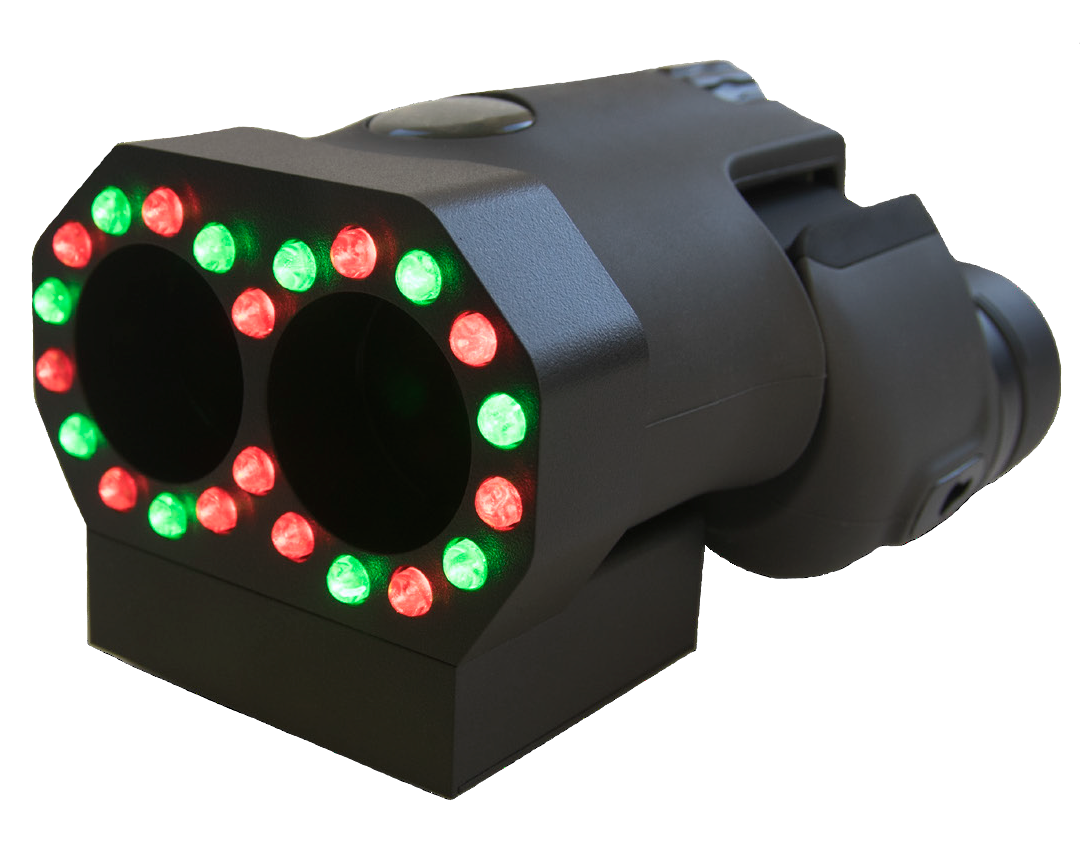 The Optic2 professional optical camera detector is designed to identify and locate hidden cameras/video recorders including pinhole cameras, regardless of their operational status (on/off) or type of video signal transmission.
The Optic2 incorporates high-quality binoculars and utilizes 22 high intensity red and green LED lights with constant on, pulse or colour rotation modes.
With a 6.5 X magnification, the Optic2 has a detection range of 0.5 to 50 meters, depending on lighting conditions in the operating area.
The principle of camera lens location is based on light reflection or the "cats-eye" principle. A green or red spot of reflected light seen through the lens of the Optic2 will identify the location of the hidden camera.
Optic2 Pro Optical Camera Detector
Battery Charger
Nylon carrying case with strap.