Spider 301 Wire Line Analyzer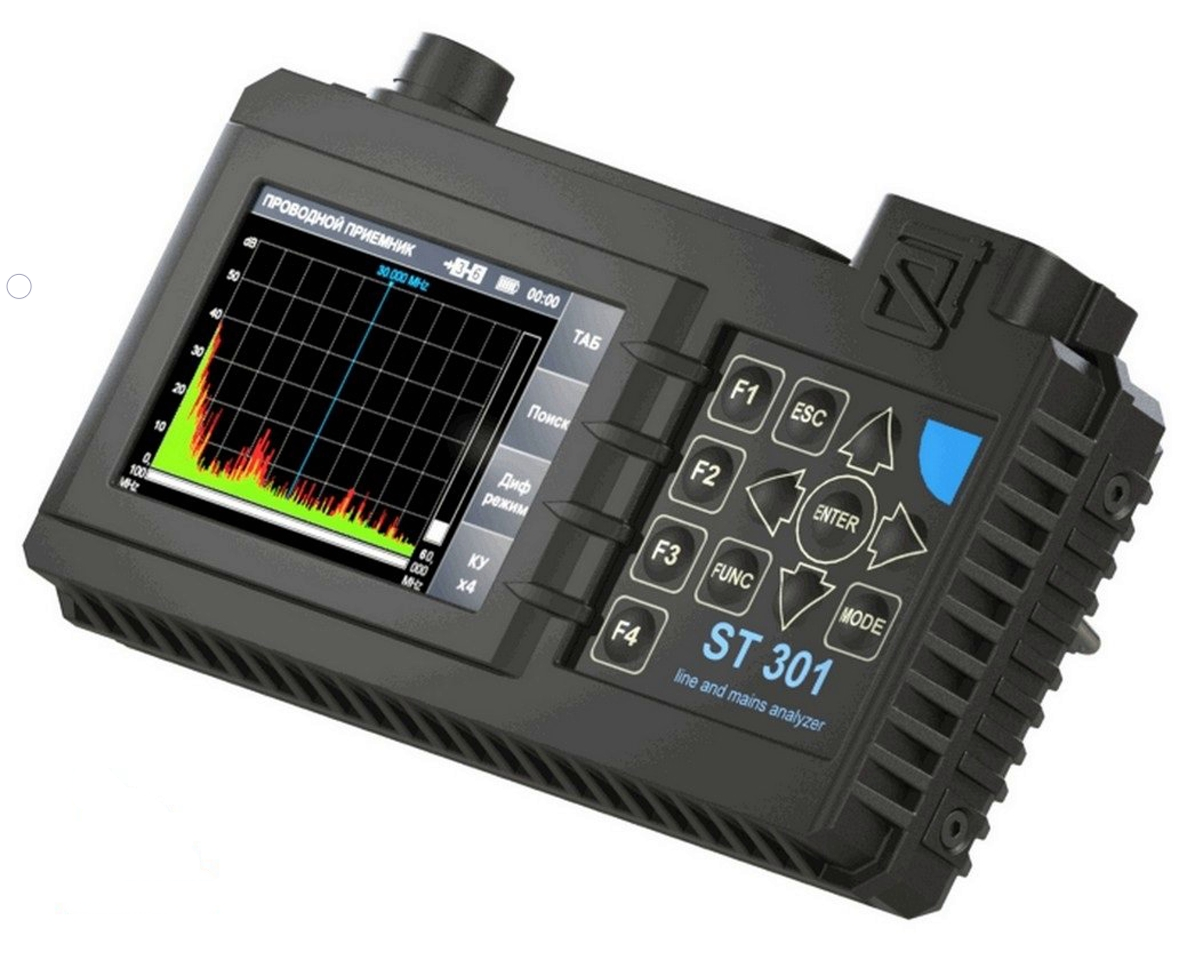 The Spider 301 line and mains analyzer is designed to detect and locate eavesdropping devices, galvanically connected to power and low-current wire lines. The analyzer uses both passive and active modes of operation. This allows detecting eavesdropping devices which are in active or in stand-by mode at the time of sweep operations.
The set of functions implemented with the Spider 301, allow for the detection and localization of wired eavesdropping devices. These functions include:
Detection and analysis of signals from cable (dynamic and electret) microphones in low-current cables.
Activation of electret cable microphones by filing an in-line bias voltage.
Detection of eavesdropping devices signals, which are transmitting information via power and low-current lines in the frequency range from 100 kHz to 180 MHz.
Detection and assessment of unauthorized galvanic connections to conductive lines using methods of non-linear junction detection and reflectometry.
Measurement of AC and DC voltage in low-current cables.
The use of the automated mode in combination with the electronic switch, allows the operator to carry out various kinds of measurements on all the possible combinations of pairs of multi-wire cable in seconds. Adapters and cables, which are included in the SPIDER 301 delivery set, allows connecting the device to the most common types of wired lines.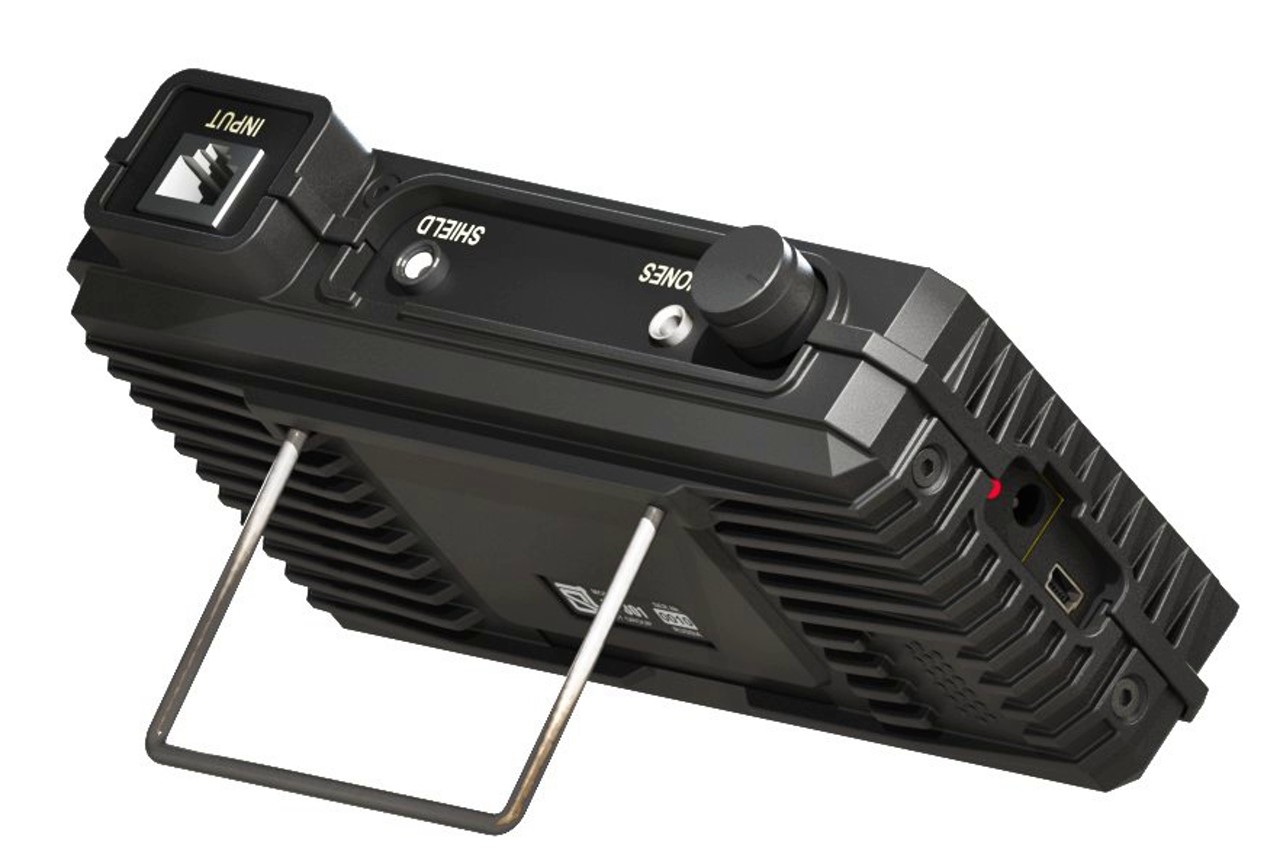 Providing different ways to detect wired eavesdropping devices is ensured by the multifunctionality of the Spider 301, appropriate accessory pack and the use of passive and active modes of operation. The systems technical and programming base, implemented in the structure and unique algorithms, provides the following modes:
Low frequency amplifier.
Wireline receiver.
Nonlinear junction detector for wire lines.
Reflectometer.
Electronic switch.
Low frequency Amplifier
Frequency range, Hz
20….25 000
Input impedance, Ohm
200
Adjustment range of gain, dB
0….60
Maximum signal amplitude on an imput, V
10
Spectral density of noise voltage nV,Hz
 6
Bias voltage values, V
0, ±5, ±10,

±15, ±20, ±26

Signal presentation form

Measurement range on a direct current, V

oscillograph, spectrogram

±80

Wireline receiver
 Frequency range, MHz
 0.1 – 180
 Time to scan the entire range, sec.
 0.3 – 1
 The minimum detectable signal level in automated mode, dBm
 -60
 Dynamic range, dB
 50
 Input resistance, Ohm
 50
 Demodulation
 AM, FM
 The filter bandwidth, kHz
 180
 The maximum allowable voltage In
250(AC), 80(DС)
 The presentation of information
spectrogram, oscillogram, table

Non linear junction detector (NLJD)

Signal Amplitude, V
±14
Signal frequency, Hz
60
Separate indication of even and odd harmonics
Yes
Minimal detected level of non linear distortion, %
.01
Reflectometer
Range of distance, m
3 – 150
Measurement of error, m
±0,6
Possibility of operation in lines with voltage
no
Power Supply
Built-in Li-pol accumulator with voltage, V
3,7
Power consumption, W
<1
Time of continuous operation at maximum consumed power, hour
>3
Charging time of fully discharged accumulator, hour
5
Weight and Dimensions
Dimensions of the main unit (length, width, height), mm
165 х 98 х 40
Weight of the main unit, kg
0.47
Package dimensions (length, width, height), mm
390х310х170
Weight of the kit in packaging, kg
4.4
1. Main unit
2. Charger of the main unit
3. Flash card
4. Mini-USB patch cord
5. Television splitter
6. Headphones
7. Adapter for testing of the power mains
8. TV(m)/F(m) adapter
9. TV(f)/F(m) adapter
10. TV(f)/TV(f) adapter
11. RJ11 (1/2) splitter
12. RJ45 (1/2) splitter
13. RJ11 socket
14. RJ45 socket
15. RJ45 short-circuit socket
16. Adapter and screwdriver for connecting to the multi-wire cable
17. Cable storage bag
18. Television cable TV(f)/TV(m)
19. Patch cord RJ45/TV(m) for connecting to the TV socket TV(f)
20. Patch cord for connecting to the RJ45 PC socket
21. Patch cord for connecting to the RJ11 telephone socket
22. Patch cord with a needle for connection to the cable shield
23. Case