* NATO Commercial and Government Entity Code: L0PK8
Waypoint Counter Surveillance Inc. is an established and trusted provider of professional TSCM, and intelligence-related equipment to government, military and law enforcement organizations, security companies and TSCM operators internationally. Products from our Equipment Sales Division are utilized in more than 30 countries worldwide.
Our Equipment Sales Division includes R&D projects, and we work with a network of partners and developers to provide advanced, state of the art, high-quality innovative products that employ new and developing technologies and designs, to meet both the existing and future requirements of our customers
In addition to our regular line of advanced commercial equipment, Waypoint Counter Surveillance provides Specialized TSCM, Covert Surveillance/Intelligence Operations, and Electronic Detection Equipment which is restricted to government, military and law enforcement organizations. Access to this area must be approved by Waypoint Counter Surveillance Inc. If you are a member of a government, military or law enforcement organization you can request authorization for access by visiting the Restricted Equipment Sales section of our web site by clicking the link below.
RadioInspector: RF Spectrum and Digital Signal Analysis Software
Advanced, Professional Software for Technical Surveillance Countermeasures (TSCM), Signals Intelligence (SIGINT), Local and Remote Spectrum Monitoring and Surveillance, Telecommunications and Spectrum Management Applications.
RadioInspector represents a new generation of highly advanced radio frequency spectrum monitoring and analysis software applications, with features and capabilities that placed it well beyond that of current offerings.
RadioInspector offers unmatched flexibility utilizing a standard application programming interface and supports a large and constantly expanding list of professional receivers and spectrum analyzers.
RadioInspector has been designed with the most complete and extensive set of features for radio frequency detection, analysis, location, and 24/7 spectrum monitoring applications at all operational threat levels, including its leading data recording and storage, post-processing and automated digital signal classification, analysis, and recognition technology.
IQ Process Pro: IQ Data Post Processing and Analysis Software
Sophisticated Post Processing and Analysis of Recorded IQ Data with Digital Signal Identification, classification, and Audio / Video Demodulation.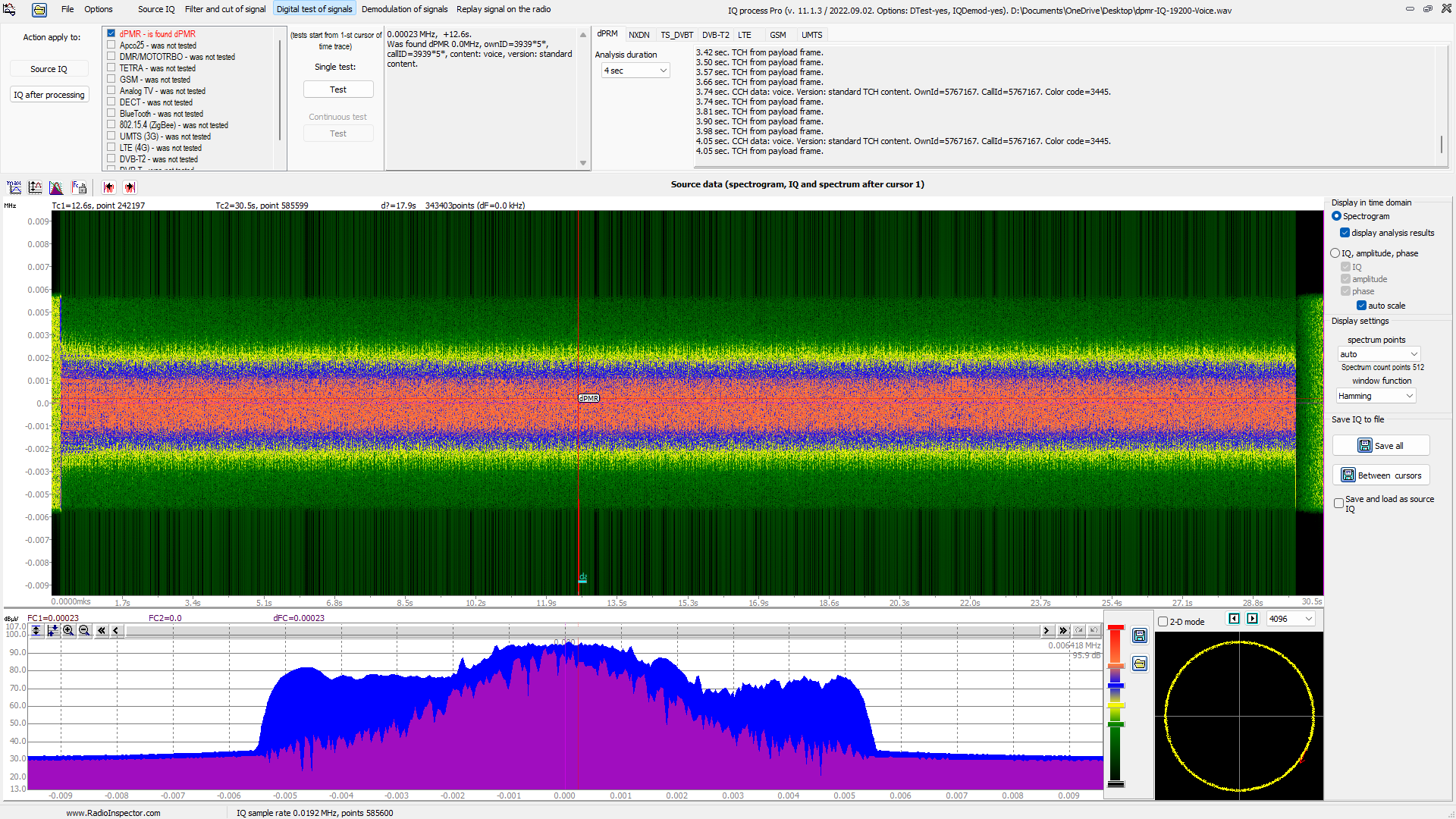 IQ Process Pro is a sophisticated stand-alone software application utilizing a suite of powerful tools to provide advanced, in-depth post processing and analysis of recorded IQ data.
IQ Process Pro supports the ability to process and analyze IQ data recorded in virtually any format, by different receivers, spectrum analyzers, SDR Instruments, or software applications, and there are no limitations to the bandwidth or recorded file size that can be processed and analyzed. The program runs independently, and operators can export and share recorded IQ data files and associated post processing results for review, or additional analysis and processing.
Options included digital signal analysis, identification and classification as well as audio and video demodulation.
Wi-Fi Inspector (with GEO option)
Wi-Fi Detection and Network Analysis Hardware and Software System with GPS Support and Digital Mapping for live On-Site, Remote, Mobile, or 24 X7 Monitoring applications.

The Wi-Fi Inspector system was designed for TSCM specific applications and incorporates compact individual Wi-Fi receiver modules with RadioInspector Wi-Fi analysis software. Wi-Fi Inspector can be used as part of a complete spectrum analysis system or by itself for stand-alone Wi-Fi analysis applications. Each receiver module represents a "free-running" device with its own processor and memory, performing sequential scanning of Wi-Fi channels (frequency bands), isolating each individual Wi-Fi signal for detailed analysis.
A single receiver module can be used for mobile, stationary or remote monitoring and analysis. Multiple receiver modules can be deployed as a distributed system in a non-intrusive low profile manner over wide areas for continuous 24/7 Wi-Fi monitoring. GPS support provides optional mobile monitoring with digital mapping, recording and analysis of mobile routes.
Portable RF Spectrum and Digital Signal Analysis System
The combination of RadioInspector TSCM software, optional IQ Process Pro software, Signal Hound BB60C or BB60D receiver, Wi-Fi Inspector system, and 15 inch laptop, together with the Nanuk 923 Laptop hard shell transport case, form a portable, high speed RF spectrum and digital signal analysis system. Capabilities include continuous 24 X 7 spectrum monitoring, with advanced digital signal, detection, analysis and classification, complete spectrum data capture and storage for replay, and sophisticated post analysis.
IRIS T1 Optical Covert Camera Detector
The IRIS T1 optical covert camera lens detector, features an exterior perimeter light array with 30 red, green, and blue high intensity and narrow focused LED lights, single and multiple LED colour selection, variable LED light intensity, and two additional high intensity wide focused white LEDs. The IRIS T1 provides 14 modes of operation, in a compact, light weight, and highly efficient design.
Krypto500 / Krypto1000 Signal Decoding Software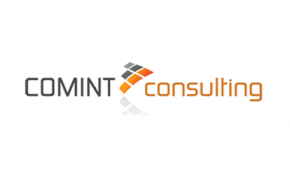 COMINT Consulting produces Krypto500 and Krypto1000 HF VHF UHF signal decoding software for COMINT, SIGINT, Electronic Warfare (both Electronic Attack (EA) and Electronic Support Measures (ESM), SIGINT Systems) and radio monitoring applications for ANY platform.
DT-820 PLUS Portable Non Linear Junction Detector (NLJD)

DT-820 Plus is a miniaturized non-linear junction detector (NLJD) with 2nd and 3rd harmonic indicators. It can detect electronic devices hidden in walls, floors, ceilings, lamps, furniture or containers, whether they are transmitting signals or non operational. Upon detection, the DT-820 Plus provides an alarm via visual display, sound, and vibration, to locate the target equipment and protect an organization's or individual's private information. The DT-820 PLUS is supplied with an 80cm – 136cm extendable pole.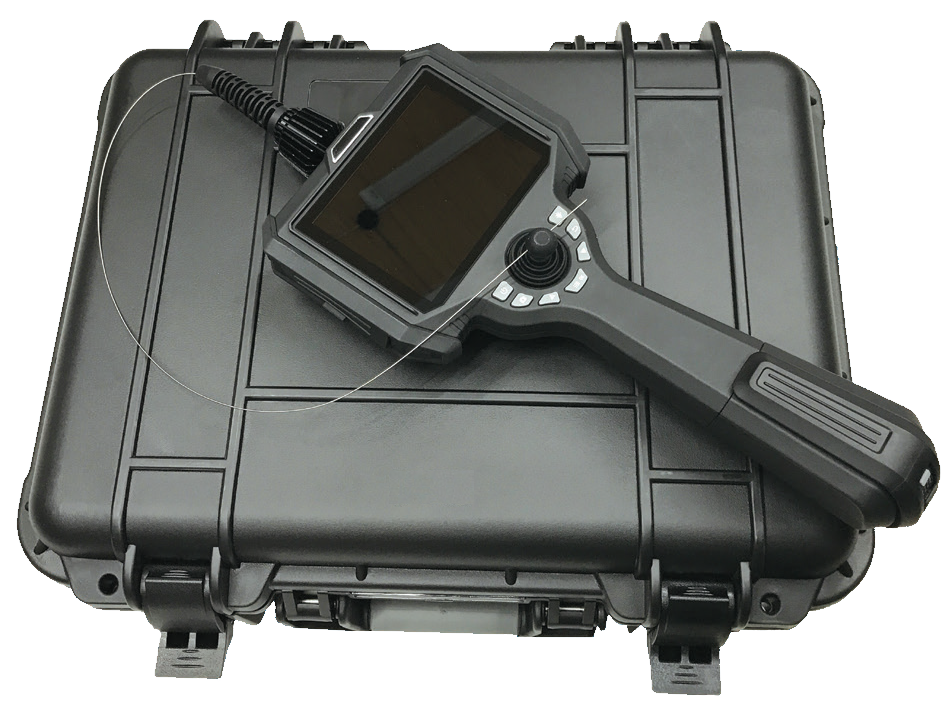 The VS1is the first sub 1.0mm (0.95mm diameter) 'all in one' video scope with built-in glass fiber illumination, providing unprecedented full screen clarity for an instrument of such small diameter.
360 IR Flexible Video Scope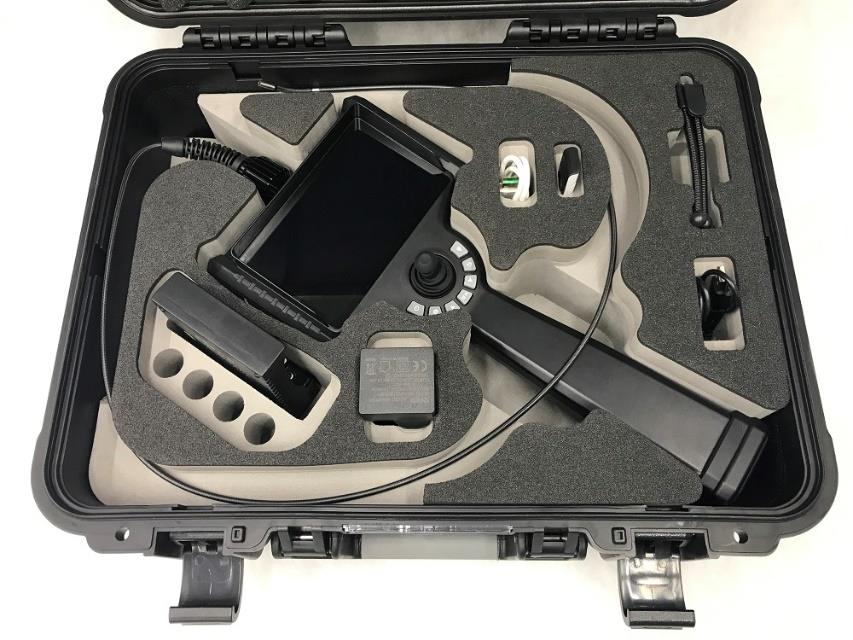 The 360 IR is a flexible video-scope with 940nm infra-red illumination, suitable for surveillance in dark conditions. The camera sensor is built into the tip of an armoured flexible probe with 4-way 360° articulation control. The 360 IR has switchable illumination between IR (RED/B&W image) and White LEDS (Colour image). This makes for a very versatile instrument which is also an effective upgrade to current under door viewers.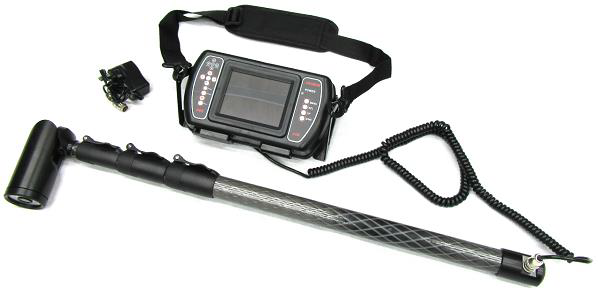 The PC Pro a telescopic pole camera suitable for security use. A colour video image is displayed on a 5 " LCD DVR monitor unit. In total darkness the camera automatically switches to black and white. Illumination is provided by 36 infra red LEDs, operating at a wavelength of 940nm, which is invisible to the naked eye.
Waypoint Counter Surveillance Inc. is pleased to be an Authorized Distributor of Nanuk Professional Protective Cases. NANUK protective equipment and instrument cases are made in Canada and designed to protect the most sensitive equipment in the harshest environments. Whether transporting your gear through the unforgiving Amazon jungle or across the planet's most punishing terrain, every detail of NANUK protective cases has been refined and perfected to offer the utmost in protection and performance. From the high-impact NK-7 resin to the patented PowerClaw latches, NANUK transportable equipment and instrument cases have been engineered and manufactured to stringent military specifications to surpass the needs of the most demanding users. These virtually indestructible, lightweight, watertight cases offer the ultimate grade of protection in a variety of sizes, configurations and colors.