Portable RF Digital Signal Analysis System
The combination of RadioInspector TSCM software, Signal Hound BB60C receiver, Wi-Fi Inspector system, and 15 inch laptop, together with the Nanuk 923 Laptop hard shell transport case, form a portable, high speed RF digital signal analysis system capable of continuous 24 X 7 spectrum monitoring, with advanced digital signal, detection, analysis and classification, complete spectrum data capture and storage for replay, and sophisticated post analysis.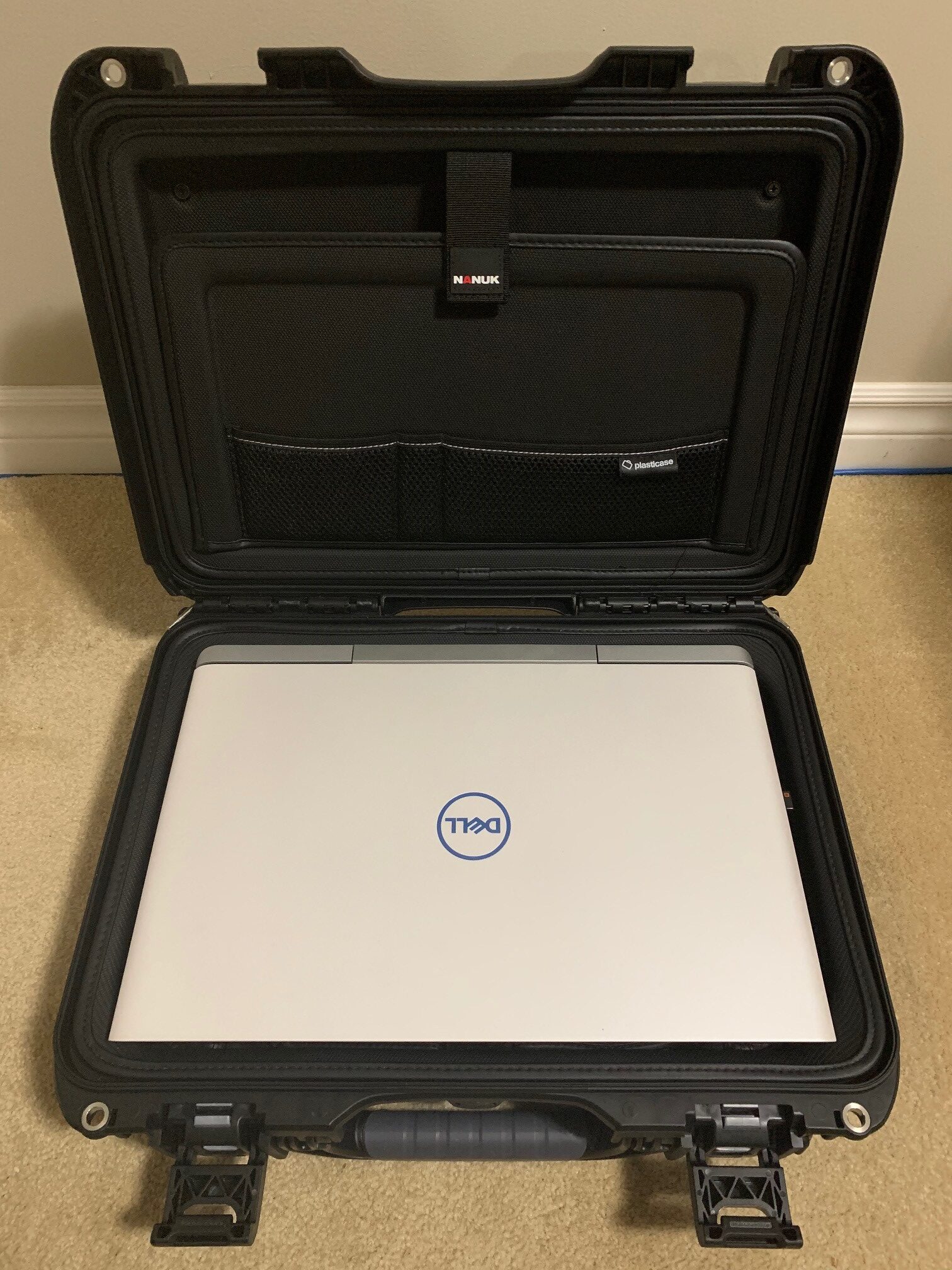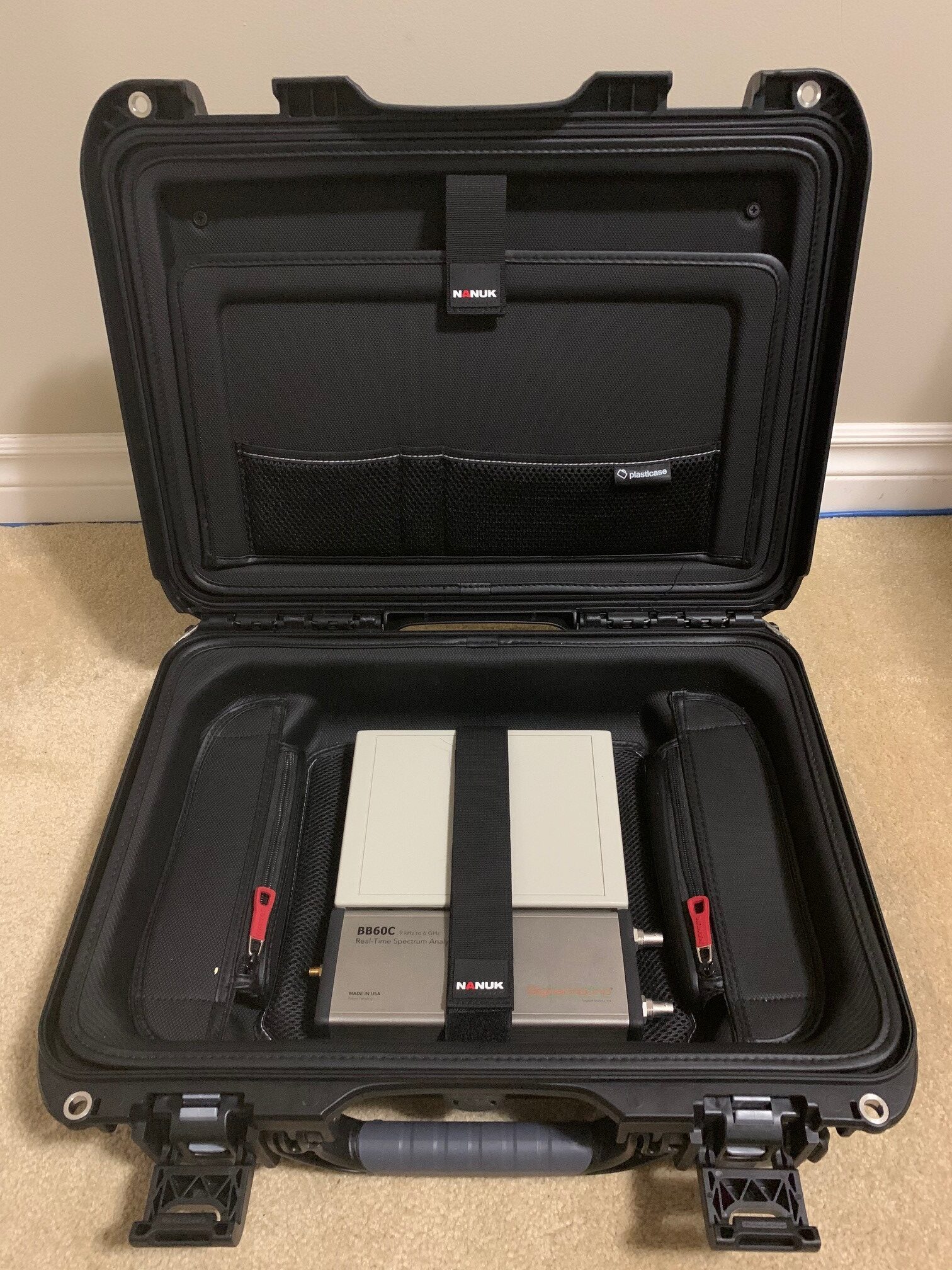 Operators can order a Signal Hound BB60C, or use an existing previously purchased BB60C receiver along with a 15 inch laptop, and pair it with RadioInspector software, Wi-Fi Inspector, and Nanuk 923 laptop case for a custom portable RF digital signal analysis system, ideal for mobile and travel applications.
* Both RadioInspector software and Wi-Fi Inspector have geographic information system options with GPS support which includes digital mapping with recording, storage and display of the mobile route and collected spectrum data during mobile vehicle or airborne applications.
RadioInspector software provides industry leading RF spectrum and digital signal analysis capability and an extensive list of customizable programs and features with 24 X 7 on-site or remote spectrum monitoring, with detection, analysis, and classification of digital communication standards including GSM, UMTS 3G, 4G LTE, DECT, Bluetooth, Tetra, Apco25, DMR / MOTOTRBO, DPMR, NXDN, IEEE 802.15.4 (ZigBee, ISA100.11a, WirelessHART, MiWi),  DVB-T, DVB-T2, and analogue TV (NTSC, PAL, SECAM). Audio demodulation includes FM, AM, LSB, USB, Apco25, DMR, Tetra, dPMR, NXDN as well as audio and on screen  video demodulation for analogue video, DVB-T and DVB-T2.
Additional options include post processing of recorded IQ data with digital signal analysis and audio demodulation, geographic information support with digital mapping, and advanced signal parameter measurement.

* Click here for detailed RadioInspector program and feature information.

Wi-Fi Inspector is a stand-alone hardware/software system for monitoring, detection and analysis of Wi-Fi networks, access points and devices. The system incorporates a compact individual Wi-Fi capture and analysis receiver module with RadioInspector Wi-Fi analysis software. The available GEO option provides digital mapping with mobile route and data recording.
Each receiver module is a compact, light weight, "free-running" device with its own internal processor and memory, performing sequential scanning of Wi-Fi channels (frequency bands). Receiver modules have a simple, unobtrusive, low profile design and can run independently collecting data autonomously for a month or more at a time, providing a high level of operational security. They can be used for live on-site analysis and accessed remotely for continuous automated 24 X 7 Wi-Fi monitoring.
* Click here for detailed Wi-Fi Inspector System information.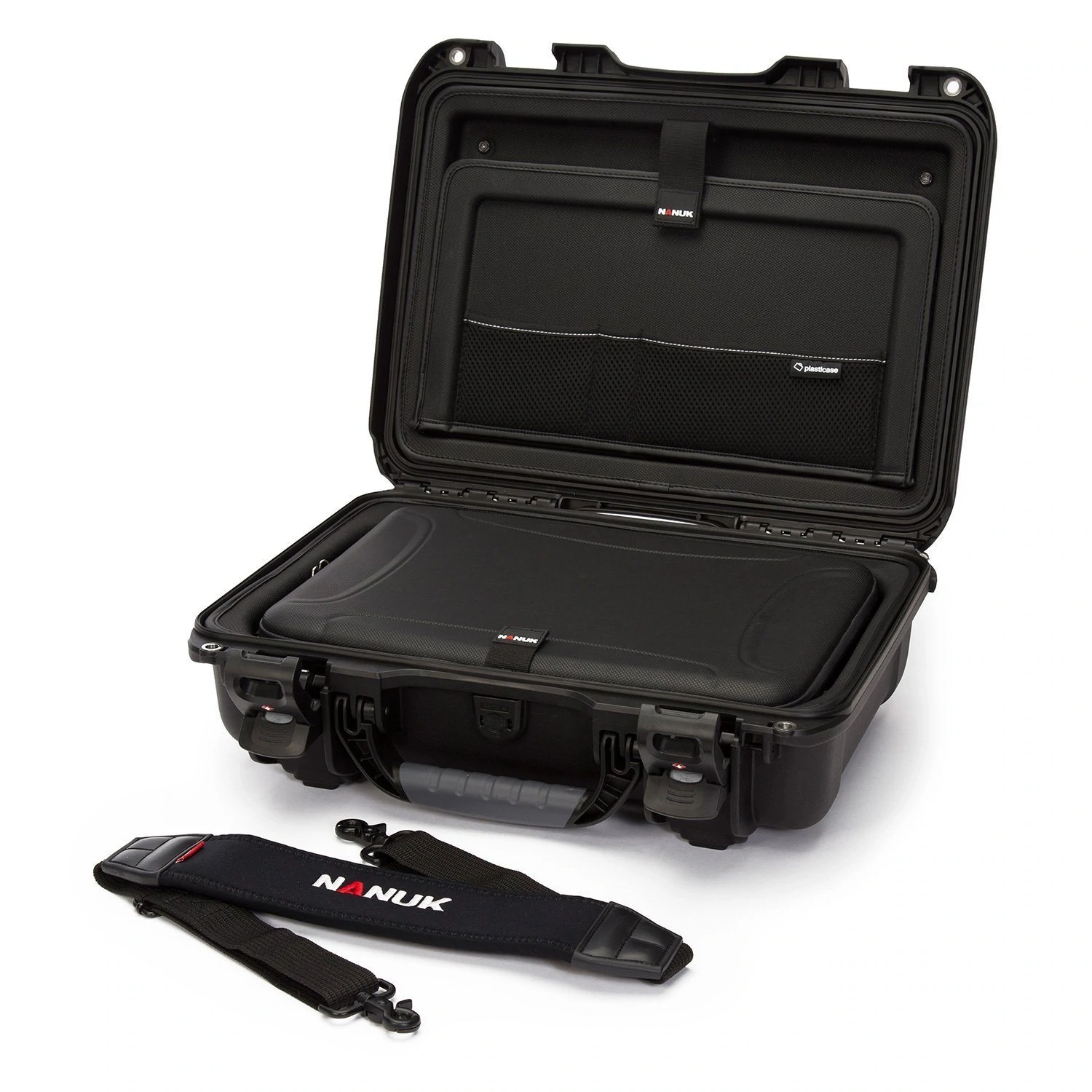 The Nanuk 923 Laptop case is made in Canada and has a molded interior which stores the BB60C, Wi-Fi Inspector receiver module, and most 15 inch laptops perfectly, with areas for cables, power cords, computer mouse and whip, paddle or other suitable antennas. The Nanuk 923 case is case is waterproof (IPX7), dustproof (IP6X) & MIL-SPEC certified, comes with a padded laptop sleeve, shoulder strap, and TSA compliant keyed latches, making it the perfect choice for portable air or land travel requirements.