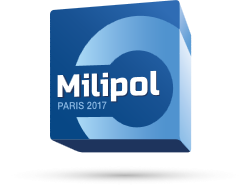 was pleased to have taken part in the Milipol 2017 exhibition and conference with partners Acustek Ltd. and we would like to thank all those who took the time to visit us during the 4-day event.
Demonstrations of RadioInspector and Wi-Fi Inspector highlighted the latest advanced features and enhancements introduced during the year. We were also pleased to be able to preview several upcoming software additions and hardware updates for the first time, which drew immediate interest.
With an expanding international customer base, many visitors quickly recognize RadioInspector's leading, next-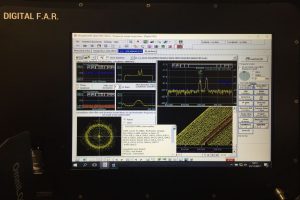 generation spectrum monitoring and analysis capability, providing a powerful combination of extensive signal detection, identification, digital and precision technical analysis features with comprehensive data recording, post-processing and data management.
Our booth was once again located in the information, communications and cybersecurity technologies area alongside other TSCM equipment and receiver hardware manufacturers. We experienced long stretches of continuous visitor traffic, with many making return visits during the event to discuss a wide range of technical and operational requirements.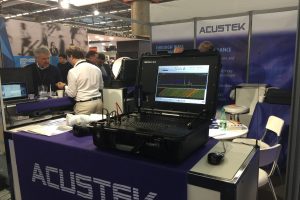 Our experienced international team, including TSCM Specialists, equipment developers, former law enforcement and military personnel from Canada, The United States, Ireland, Great Britain, Italy and The Czech Republic assisted customers throughout the show, with demonstrations of TSCM and intelligence-related equipment on display.
* Following the Milipol exhibition, a series of meetings over several days were held with partners and customers covering new projects, product development and training initiatives.