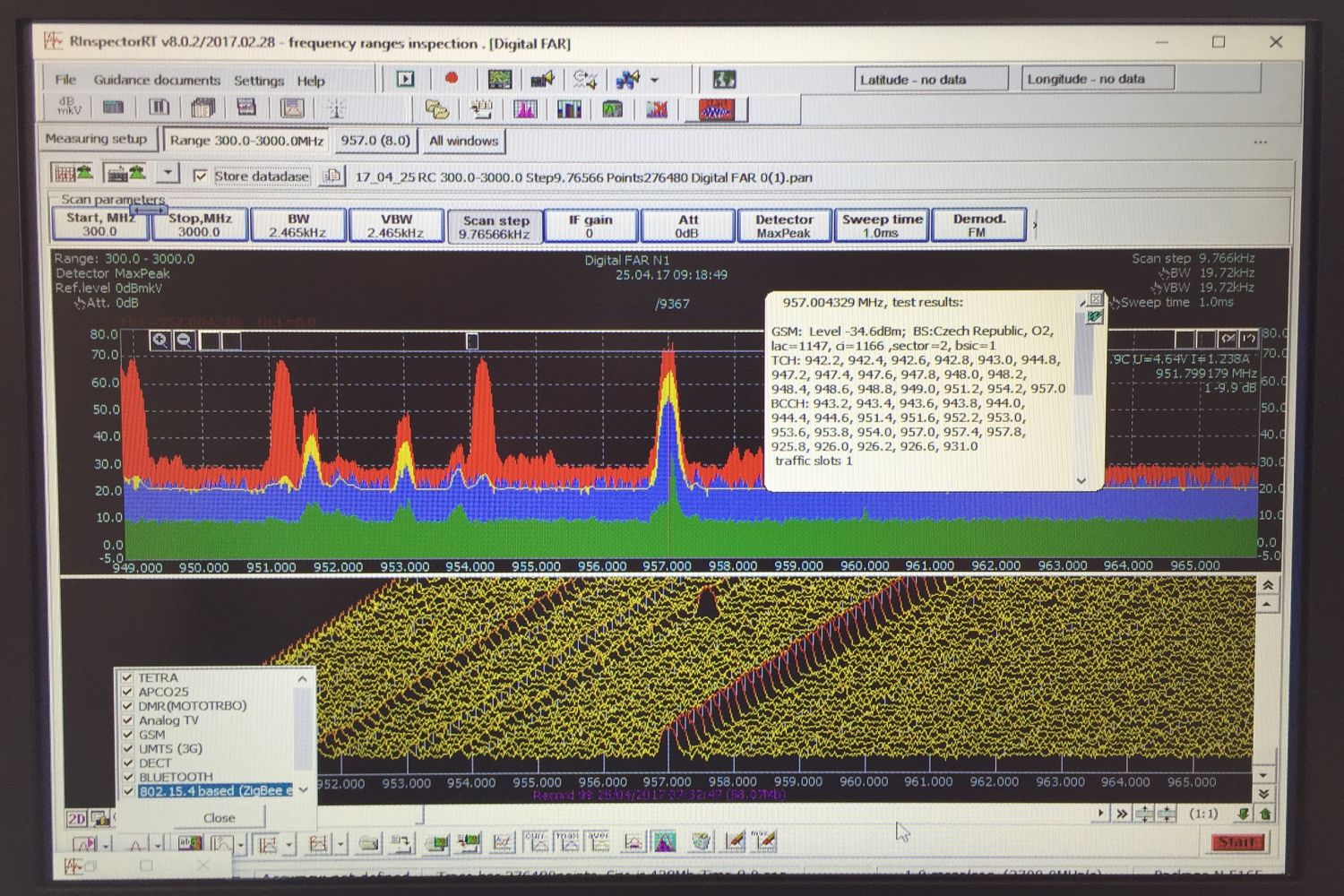 LEA-DER is an international exhibition and conference aimed at special security equipment and brings police and military, law enforcement and intelligence professionals together in a secure environment to showcase the latest available state-of-the-art technology for combating crime and terrorism.
We were pleased to and provide those in attendance with demonstrations of RadioInspector TSCM/SIGINT software and the Wi-Fi Inspector System.
The closed event served as a unique opportunity to meet with law enforcement and intelligence personnel to discuss topics surrounding RF spectrum analysis including mobile operations, geo-mapping, remote monitoring, distributed deployment and direction-finding along with issues relating to congested signal environments and digital transmissions.
New features, together with recent enhancements, emphasized RadioInspector's ongoing development and increasing advanced capability.
Following the LEA-DER exhibition and conference in Prague, we travelled to Austria, Hungary and The Netherlands.
* Waypoint Counter Surveillance provides government and law enforcement organizations worldwide with sophisticated equipment, software and systems for advanced Technical Surveillance Countermeasures (TSCM), SIGINT, local and remote spectrum monitoring, telecommunications, spectrum management, surveillance and intelligence applications.