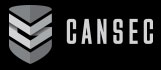 Waypoint Counter Surveillance was pleased to have exhibited at the Canadian Association of Defence and Security Industries CANSEC 2018 trade show, and we would like to thank all those who took the time to visit our booth. CANSEC is Canada's premier global defence and security event for leading-edge technology, products and services for land-based, naval, aerospace and joint forces military units.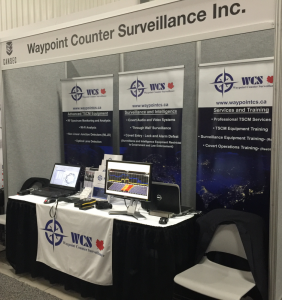 Culminating in a highly successful exhibition, the event began with a large flow of visitors and extensive activity at our booth, which continued into the second day of the show. We engaged in lengthy discussions with government intelligence and military personnel on a variety of topics and requirements.
Our featured TSCM and covert operations products, tactical systems and training drew strong interest. Demonstrations of RadioInspector TSCM / SIGINT software and the Wi-Fi Inspector system with a vast array of leading sophisticated features, capabilities and level of innovation were highlights of the event. Extensive receiver support and deployment capability also proved to be a point of interest with software and system integrators.
The latest Digital signal processing and analysis with signal classification and recognition, extensive spectrum and IQ data recording and post-analysis, automatic task scheduling and system operation with autonomous data collection, simultaneous multiple receiver operations and geographic information support were just some of the capabilities shown and discussed with visitors.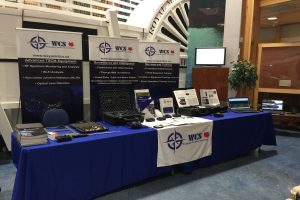 2018 Canadian Police Conference
Following CANSEC 2018, we were pleased to have been invited to exhibit at a closed Canadian Police conference. Partners from Canada, Ireland and The Netherlands joined us to showcase a variety of covert operations equipment, systems and training options to law enforcement personnel from across Canada. TSCM equipment including RadioInspector software and Wi-Fi Inspector systems were also on display with demonstrations provided.
* Waypoint Counter Surveillance provides government, military and law enforcement organizations with a wide variety of sophisticated equipment, software and systems for advanced Technical Surveillance Countermeasures (TSCM), SIGINT, local and remote spectrum monitoring and analysis, surveillance, covert operations and intelligence applications.