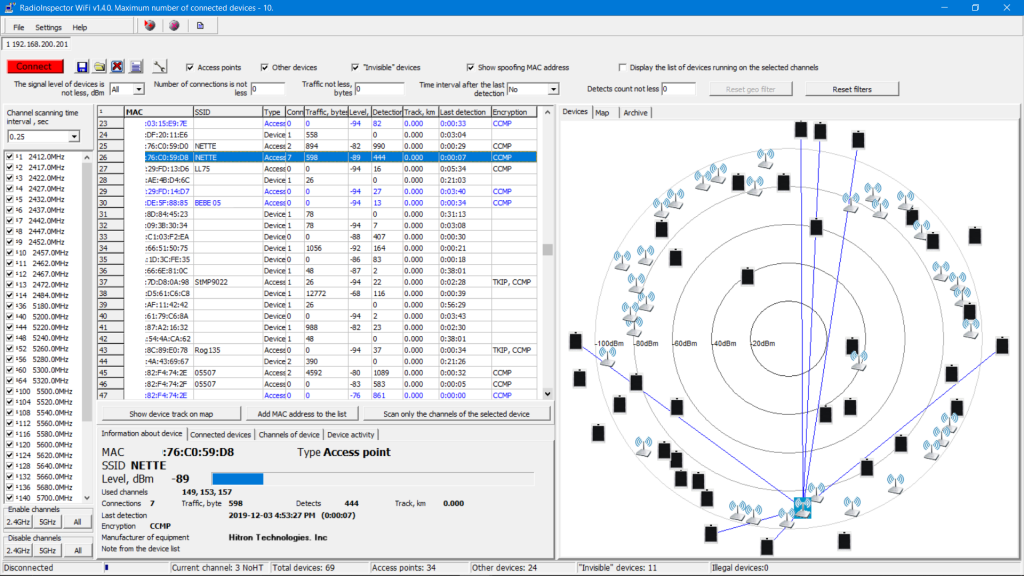 We are pleased to announce the new Wi-Fi Inspector system with GEO digital mapping program. The new Wi-Fi Inspector (GEO) is the latest version of the popular, stand-alone Wi-Fi hardware/software device and network analysis system designed for TSCM specific applications, including live on-site analysis and 24 X 7 remote monitoring and data collection. Multiple receiver modules can be deployed as a distributed system for continuous monitoring throughout a facility or wide area.
The new Wi-Fi Inspector system was first introduced during Milipol 2019 in Paris generating considerable interest, and replaces the previous version with updated software and features. The system includes an all new redesigned, compact, lightweight, capture and analysis receiver module with its own internal processor and memory. Receiver modules have a low profile, can operate independently (without connecting to a computer), collect data autonomously for a month or more and operate in passive mode only making them difficult to detect, providing increased operational security. The new receiver module supports 2.4GHz and 5GHz bands, provides full analysis of 802.11 ac/a/b/g/n standards and comes equipped with a dedicated USB port for connecting an external GPS receiver.
System features include detection and identification of Wi-Fi devices and access points (including ad hock mode) with mac address, SSID, equipment manufacturer, equipment type, channels used, encryption, data traffic evaluation, connections between devices, report generation and new digital mapping extending its use for both stationary and mobile applications. Various filters can be applied for specific scanning requirements including by time / signal level / traffic / connections/ detection count / channels / displaying invisible devices (not transmitting data packets) and spoofed mac addresses. Analysis results are displayed in both text and graphical formats and collected data and can be saved to separate files for post analysis or review. A programmable authorized (legal) device list and unauthorized (illegal) blacklist with alarm indication on events can be created to immediately identify new, unauthorized, or potential clandestine devices in operation. Detected unauthorized (illegal) devices are highlighted in the device list, on the graphical display and digital map.
With the increasing importance of cyber security, the ability to effectively monitor Wi-Fi activity is vital for detecting the use of unauthorized Wi-Fi devices. At any given location, especially medium business, large corporate or government type facilities, the number of Wi-Fi enabled access points and devices can be extensive, and it is critical to quickly detect, isolate and identify all signals while performing deep analysis.
New GEO program option: The GEO option includes an external GPS receiver that works with the analysis software and built-in Open Street Maps, which are automatically cached when accessed, for offline use. The GEO option displays the coordinates for each device at the point of detection and provides digital mapping of detected devices with mobile monitoring, route tracking and recording. A Maximum RSSI detection mode can be selected to only display the highest signal strength indication for each detected device, to assist with direction finding.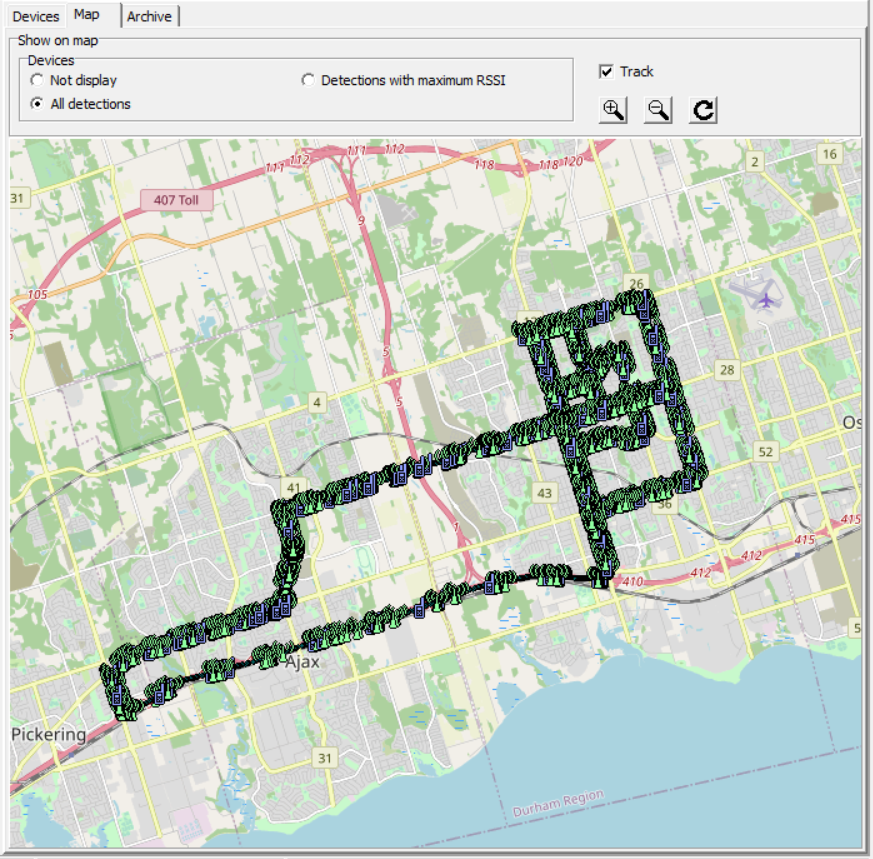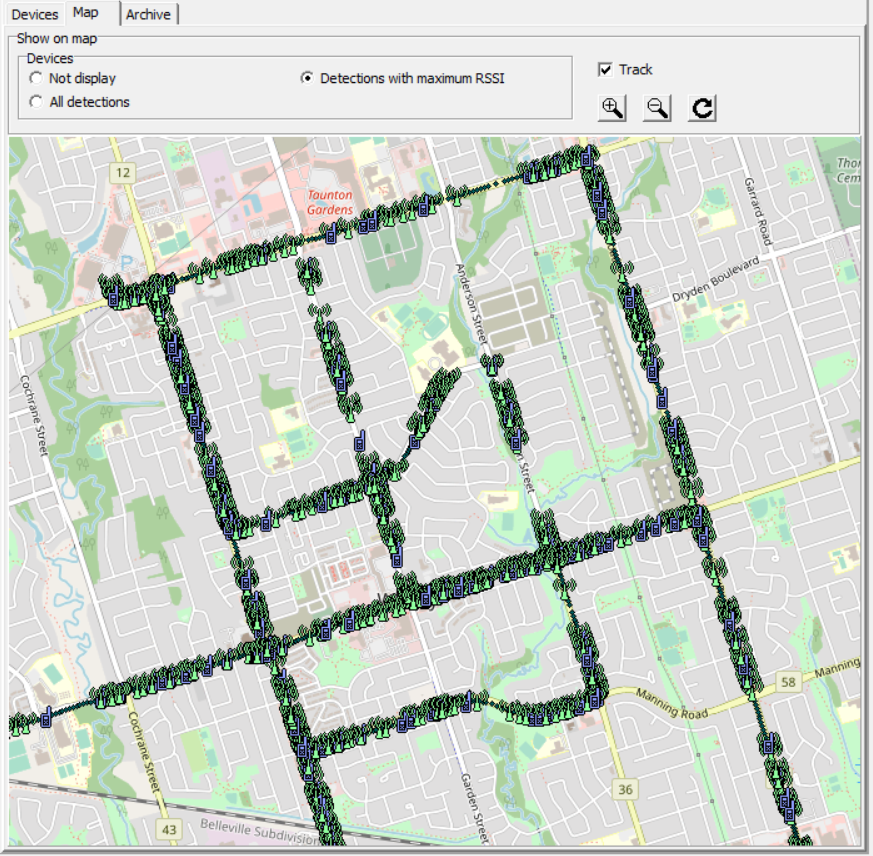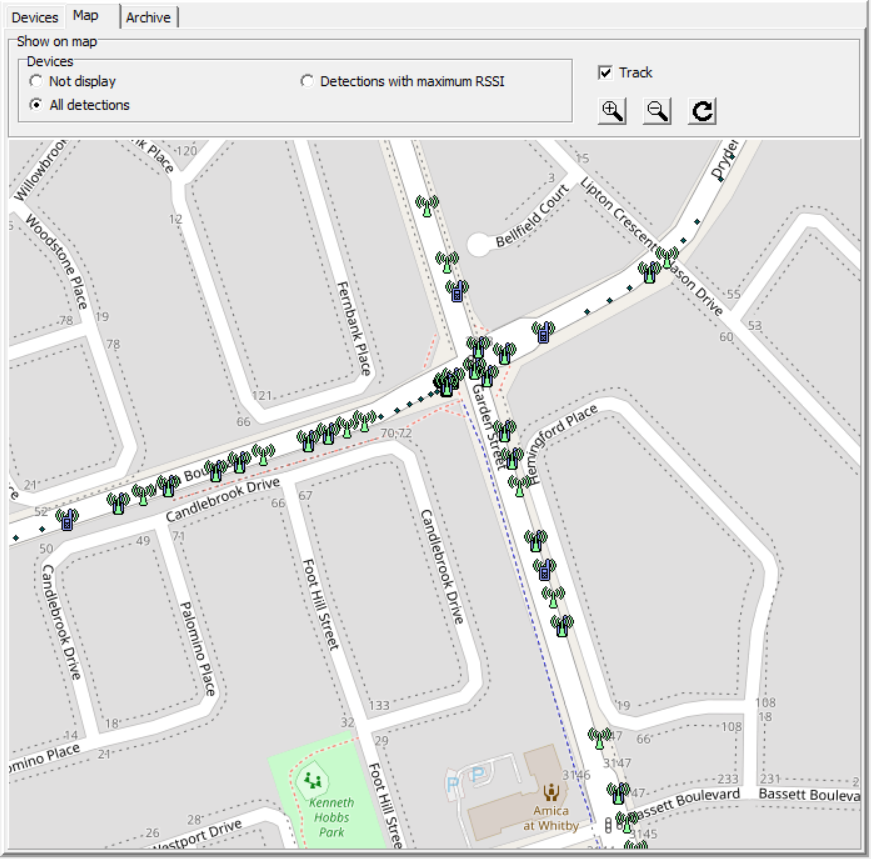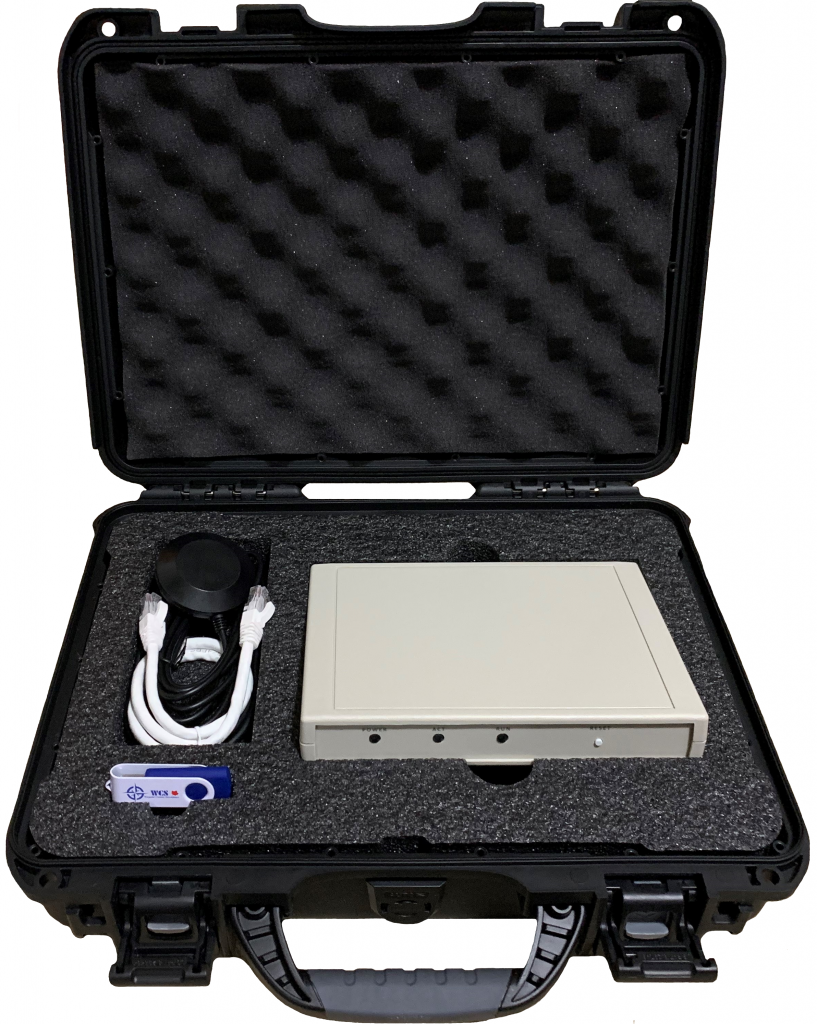 * For more information visit the Wi-Fi Inspector GEO product page at https://waypointcs.ca/tscm-equipment-sales/wi-fi-inspector/ .
* Wi-Fi Inspector System capture and analysis receiver modules are manufactured in Canada.