User Defined Spectrum Masks
RadioInspector provides the option to display operator defined spectrum masks, which are overlaid directly onto the spectrum scanning GUI. Spectrum mask files can be created as required for individual frequencies or frequency bands, with name and descriptive information and individually or collectively displayed during spectrum scanning and analysis operations. Spectrum masks can also be displayed during post analysis with the RadioInspector RP post processing program.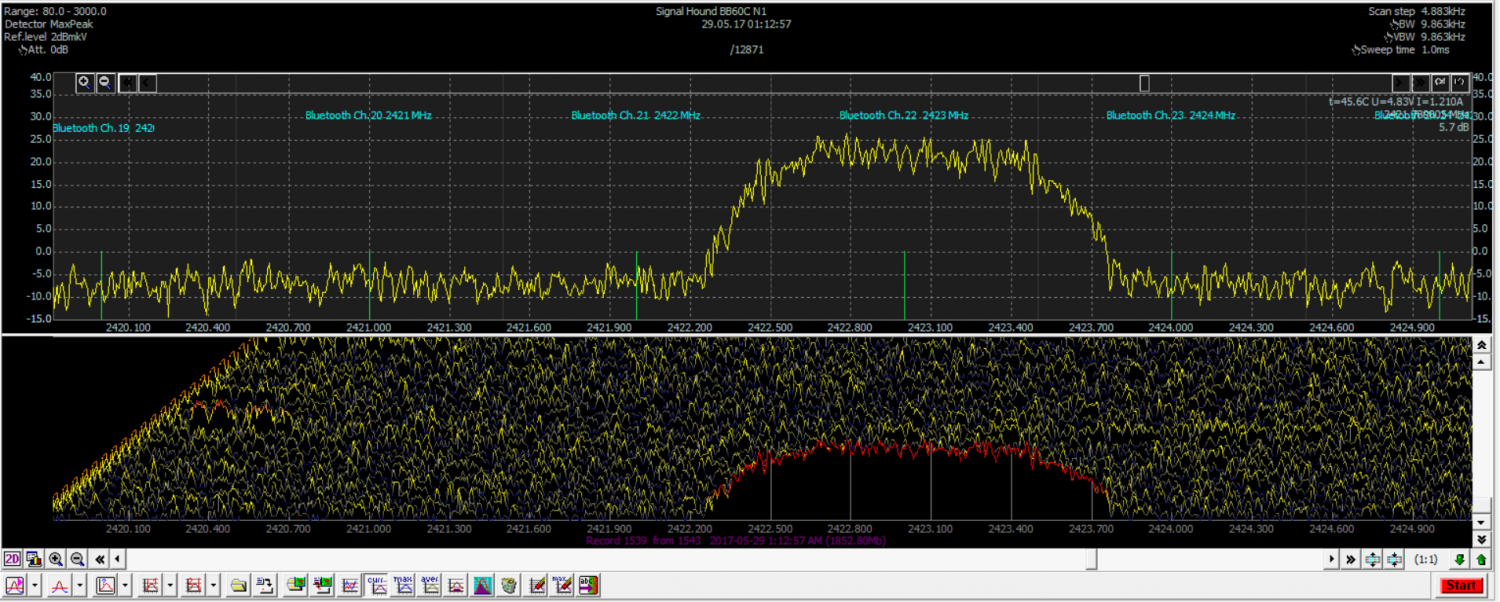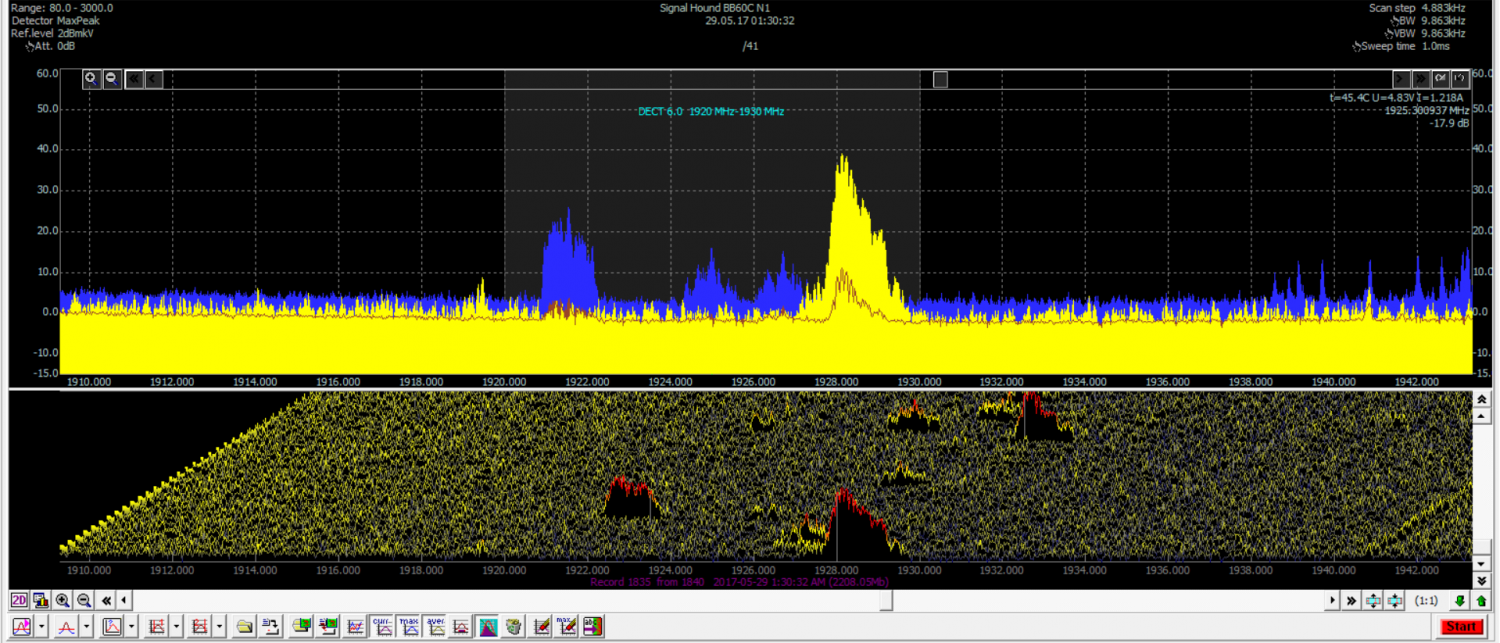 Spectrum masks provide a static reference display of predetermined or known frequency spectrum allocations or specific standardized ranges which can assist with visual orientation of the spectrum and can help improve overall spectrum awareness.